NO!
Only go to tasks that you are scheduled for! You will see a status of 'Scheduled' within that task in your task view. If this says anything besides Scheduled, the Customer is not expecting you, and they are not expecting to pay you. Do not show up.
The Hyer app only provides certain protections against Customer claims against a Tasker as well as certain accident coverage, but only if you are the scheduled Tasker. When someone works on a task that they are not Scheduled for, they are working outside of the Hyer app. Not only do you risk not getting paid for the work, but you open yourself up to risks should there be an accident while working. Attempting to work outside of the app may also place your account at risk of removal from the platform.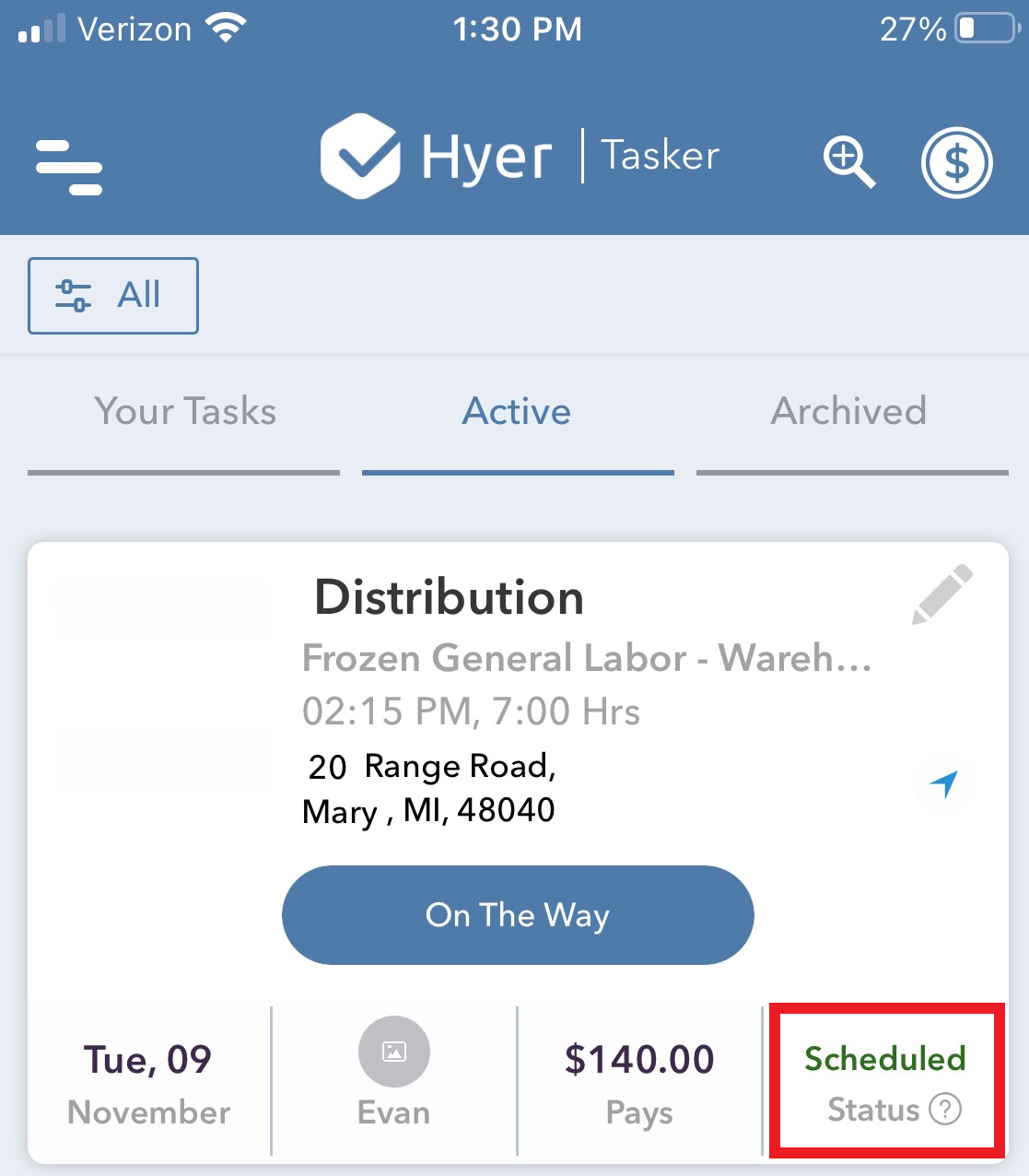 Related Articles:
🔗 Why didn't I get paid? Tips to make sure you get paid!
🔗 How do I know if I was offered a job or accepted for a task?
🔗 Why Am I Not Being Selected for Tasks? How do I enhance my profile?
🔗 I Can't Make It To My Scheduled Task. What Should I Do?