It can be a bummer when trying to withdraw from your Stripe account and notice that the payment failed. Let's cover some things that prevent your Instant Payout or Weekly Payout from going through this and what to do.
Reasons why you may see a failed transaction:
Bank Error
Bank Declined the transaction
Debit card expired
Your region on your phone has changed somehow (scroll towards the end of this article for further instructions)
What should I do if I had a payout fail?
The best thing to do is call your bank first. Hyer cannot see why your bank may have had an error or declined the transaction. After calling them and confirming that the issue was resolved, we suggest trying the payout again. You should wait at least 30-60 minutes after your first attempt to try again.
Changing the region on your phone?
This can also cause Stripe to change the amount of your payout before it fails. You will know your region is not correct if you see a comma "," instead of a period "." You can see it reflected in the screenshot below. Please follow these directions to change your region (even if it shows correctly, please do the steps to reset it.)
iPhone Steps

Go to Settings>General>Language & Region>Region. Even if it says that the correct region is selected, reselect your region.

Andriod Steps

Open the Play Store app > Select the options button > Select Account > Click "Country and profiles" or "Language and Region" option.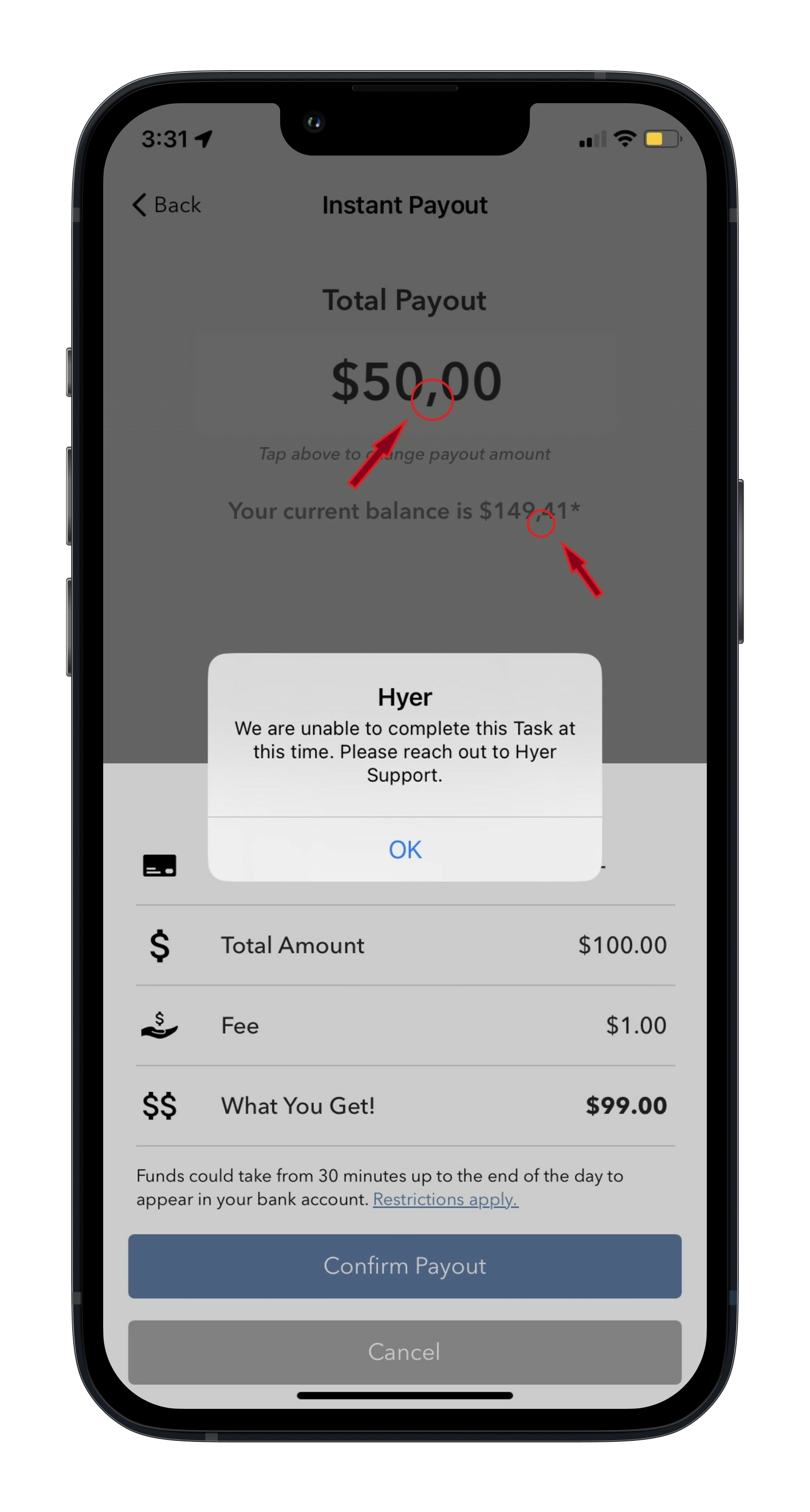 Please be advised that Hyer staff does not have access to change your payout method. Please ensure you have verified your account with Stripe, so that you have access to update your payout method.