What are Instant Payouts?
Instant Payouts lets you request money from your current Stripe balance and deposit it to a qualifying debit card.

Some restrictions apply.
Instant Payouts do not replace Weekly Payouts, they are completely voluntary and supplemental.
Instant Payouts are not automatic. They need to be individually requested each time you would like one.
How does the money get from the Stripe account to my bank account?
As soon as you click "I'm Done," the customer has up to 24 hours

to confirm the payment. Once the payment is confirmed, the money for that task is deposited into your Stripe account. To get the money to your bank account you need to request a withdrawal. You can request an instant payout as long as you have a qualified debit card on file.
Go to the Settings menu (the three horizontal lines in the top left of the screen) within the Hyer application.
Select "Payment Information" from the list.
Select "Instant Payout" from the list.
Select "Next".
Choose the amount you would like paid out by editing the number at the top of the screen. When you are satisfied, select "Next".
Review the payout, then select "Confirm Payout".
You are done, the payout will be on your debit card by the end of the day.

What are these "restrictions"?
Tasker must be on a supported debit card, as opposed to a bank account.
There is a 1% fee for each payout, with a $0.50 minimum charge per payout.
"Instant", in this case, means same day. The payout will take anywhere from 30 minutes until the end of the day.
Things to note:
Decide if you want to have Scheduled Payments on or off. If you leave Scheduled Payments toggled on, that means that if you do not request an IP, on Monday Stripe may freeze those funds and deposit them with the weekly payout (automatic.)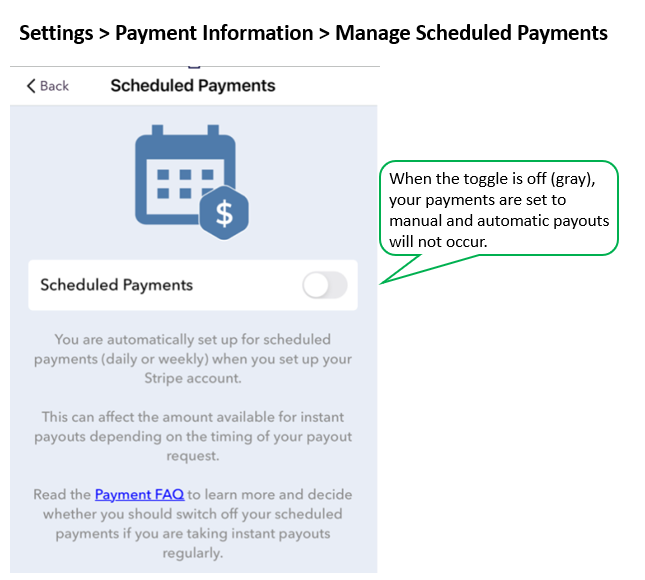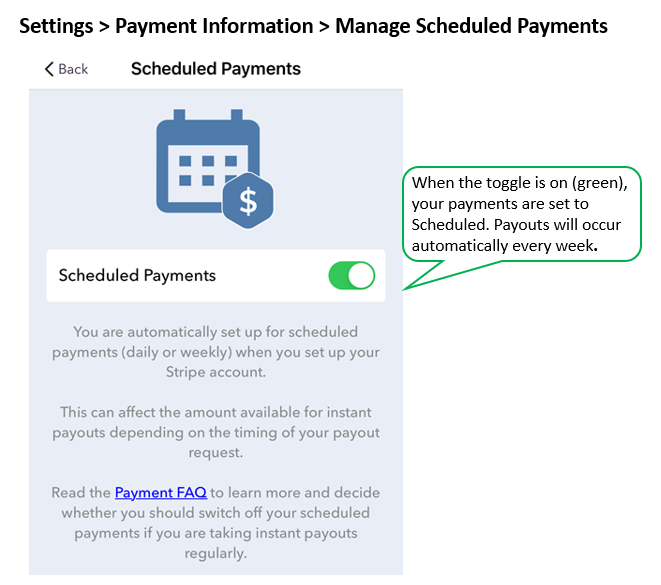 To edit your bank account or debit card information click here ←