⚠ IMPORTANT ⚠
Do NOT delete your account if you experience an issue updating your information! 📢 You must immediately reach out to Tasker Support! You cannot create or use a new account. Support will be able to troubleshoot any issues and help ensure your information gets updated. Follow ALL instructions provided in the article. Most times, if there is an error, it is because someone missed a step.
To edit your bank account
🏛️

or debit card

💳️

information in Stripe, follow the below steps: (Stripe may have to send you a verification code to complete the following steps)
Hit the Settings icon (upper left-hand corner of app)
Select 'Payment Information'
Enter the verification code texted to you and hit 'Continue'

If you do not get the verification code, follow the steps in this 👉 article
Pay attention to the prompts or assistance hyperlinks below the verification blocks if you are having issues

Select the Profile icon in the top right-hand corner of your Stripe dashboard
Click on 'HyerApp' under the header labeled Payout Details
Click on the pencil✏️next to your current payment information and follow the prompts to update it
Success! 🤑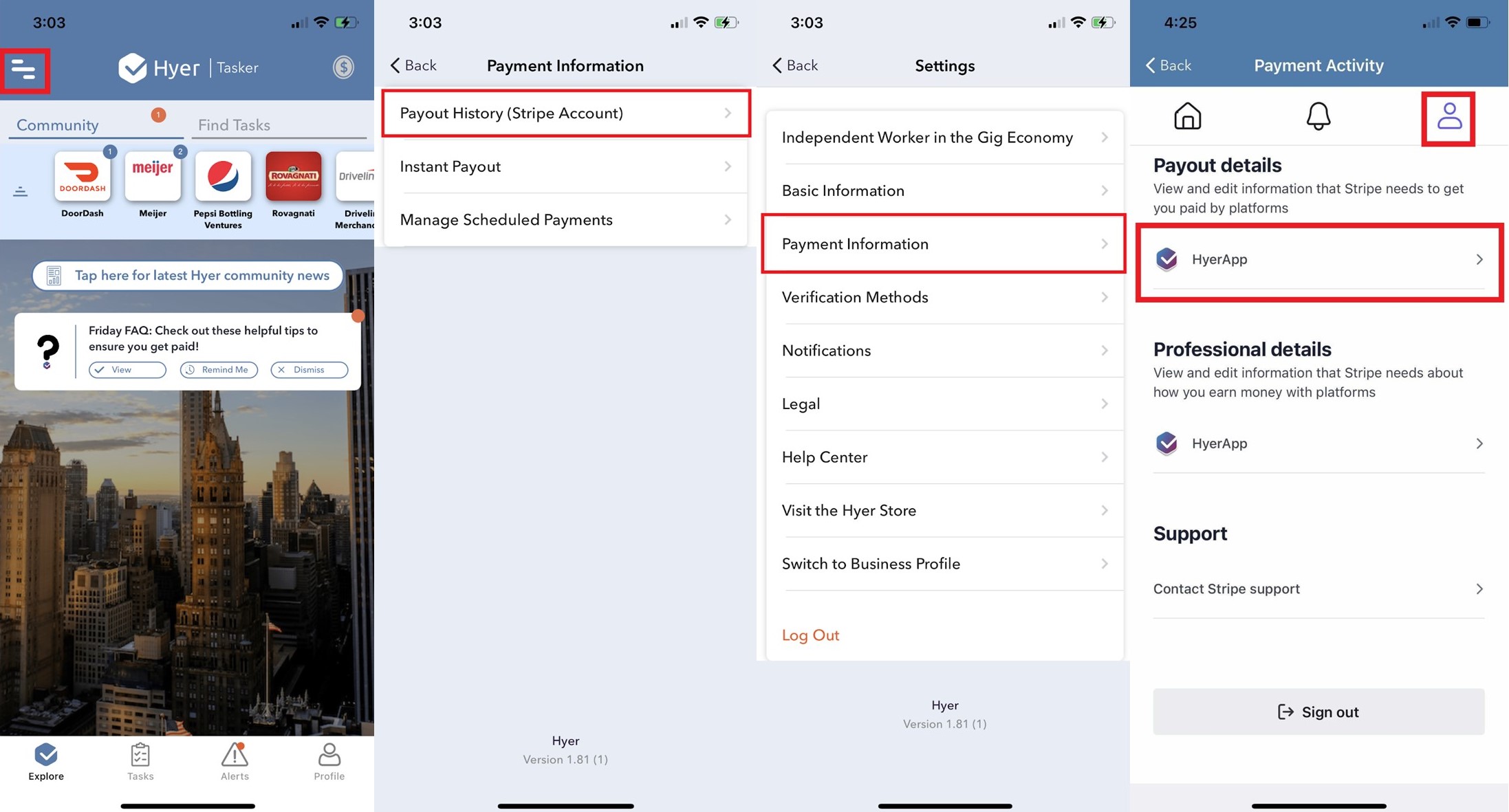 Tips:
If you are prompted to enter a verification code but are not receiving the code, ensure that your current phone number is on your Stripe account by following the instructions in this FAQ.
If you DO NOT have your old debit card number, click the hyperlink that will let you verify your identity, and after that, it will allow you to update your payout method.
Related Help Center Articles: