Here is a brief overview of common questions we get from Taskers asking about their payout.
New to Hyer? Watch this video to understand the basics of getting paid and how the money goes from your Stripe account to your bank account!
Scroll down further to view more common questions.
How do payouts work?
When a Customer confirms payment for a task you completed, the money 💰️ will first go to your Stripe account, and then either after the weekly payout or if you take an Instant Payout, will show up in your 🏛️bank account.
Money is deposited into your bank account on a weekly basis (every Wednesday.) This is called a 'Payout.' Please read through how the weekly payout works carefully.
How do I see if I got paid?
You can see your payout history in your Stripe Dashboard. Click 👉 here to learn how to access and view this.
How long does it take for me to get paid?
The Customer has up to 24 hours after you click 'I'm Done' to confirm payment. Click 👉 here to learn more!
Can I take an Instant Payout with a bank account?
No, you must have a supported debit card on your Stripe account. Click 👉 here for more info.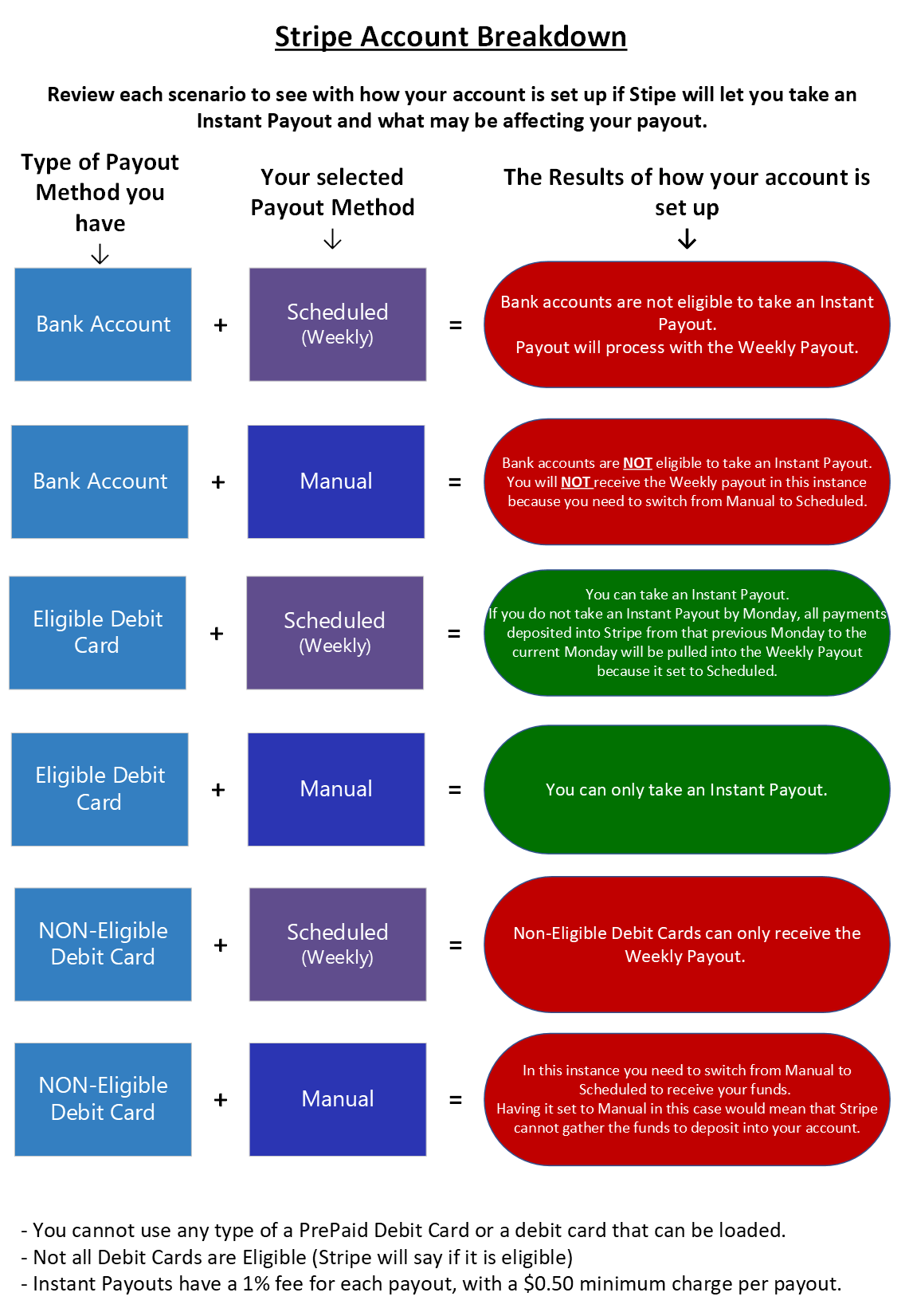 For everything Money related, click

HERE!