For general questions or questions, while on the job, if the task's detailed instructions or the Hyer Help Center articles do not answer your question, you may then reach out to the Hyer Customer Service Team by selecting the circle with the white question mark in it at the bottom right-hand corner of the Help Center screen.
What should I include in my message to Support?

As much information as possible. Having detailed information when reaching out will help Support look into your concerns more quickly as they won't have to reach out as often for clarification or to obtain missing information.
Task ID

Name, Email Address, Phone Number

If concerned about a Customer or Tasker, include the name of that person

Any pictures, if applicable to the situation

If regarding payment, include what the payment was, what it should be, and the reason
To find the Help Center within the app:
Select the Setting tab (hamburger menu at the top left-hand corner of the screen.
Click on 'Help Center" and then "Help Center" again.
Type out your question and if you don't receive your answer after viewing the recommended articles, hit Get in touch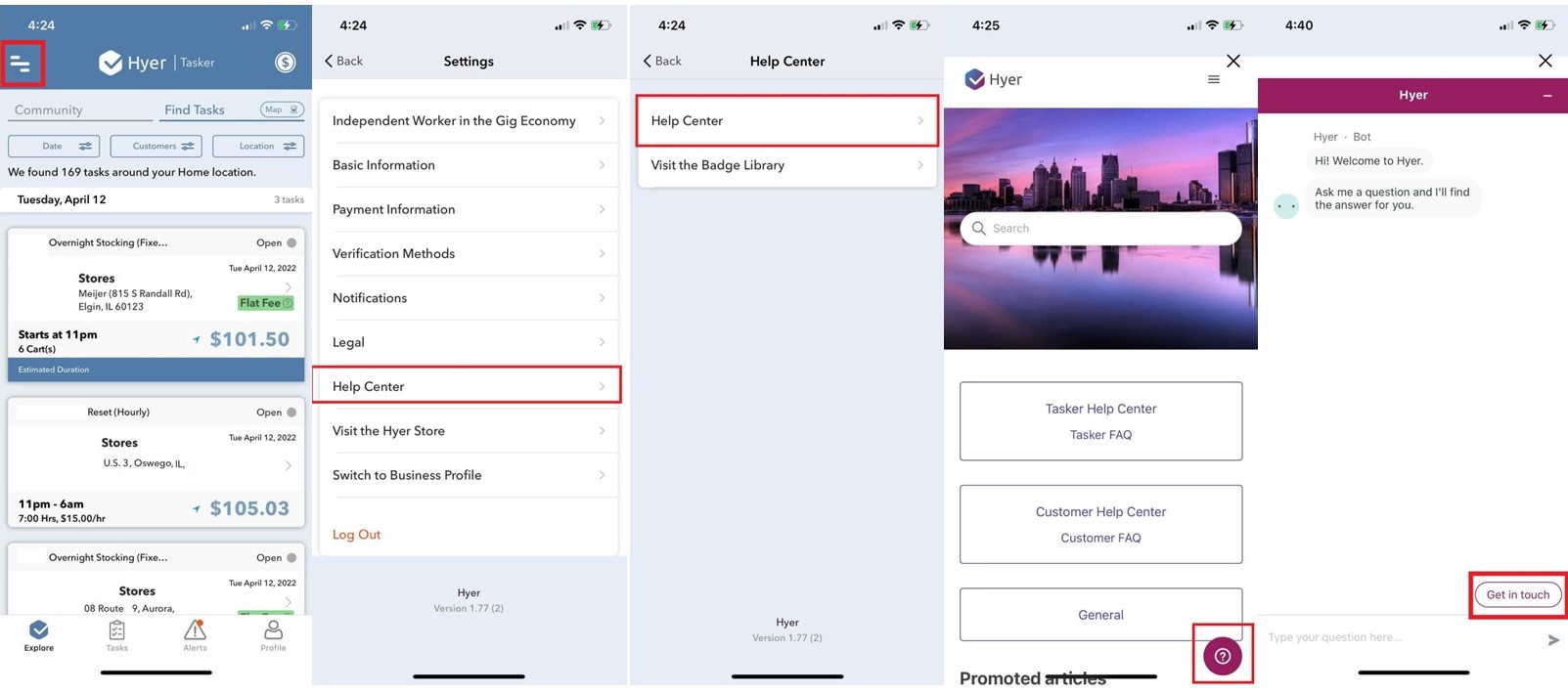 You can also email us at support@gohyer.com