Our latest skilled labor enhancement enables you to bridge critical labor gaps across multiple skill levels. From savvy shoppers to creative cake decorators–product demonstrators to skilled chefs, this app enhancement makes it easy for your organization to tap into top-tier talent, ensuring you never miss a beat! 😎
We now have three task types that you can utilize to tailor each task to your needs. If you have questions that this article doesn't answer or need help updating/posting tasks, please reach out to your field operations representative or feel free to reach out to Customer Support at support@gohyer.com.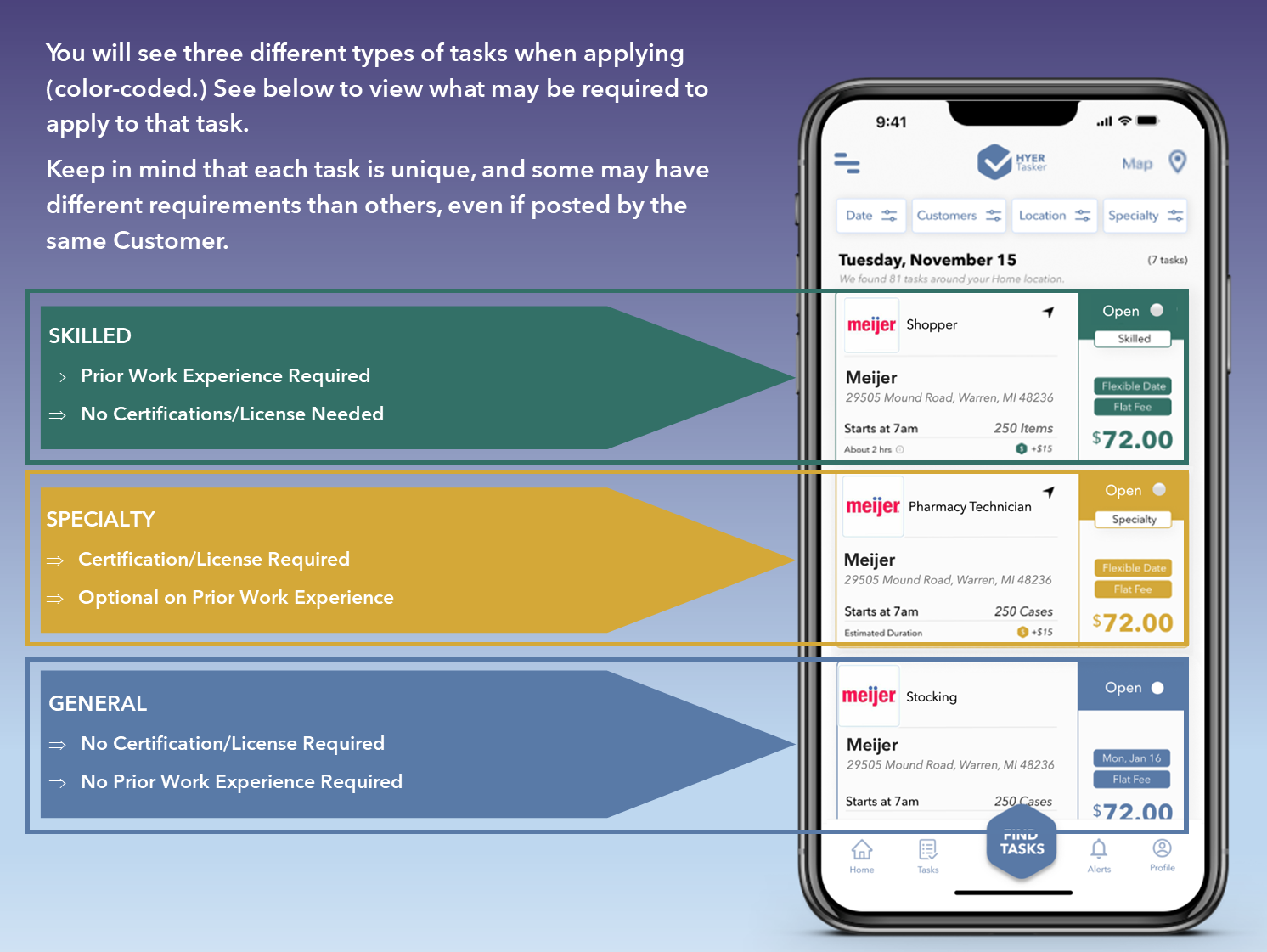 Tailor Your Task Parameters:
Quickly define task parameters by specifying the exact qualifications, skills, and experience required to meet your needs. With Hyer, you're in control every step of the way, allowing you to streamline your posting process so you can focus on finding top-tier talent.
Set Task Classifications in Seconds:
From general tasks to specialty and skilled--our task classifications make it easier for Taskers to find and engage with opportunities that align with their skills and interests.
You can now quickly select the minimum skill or requirements the Tasker needs in order to apply to your tasks. See the below picture for an example of what you can require on a task.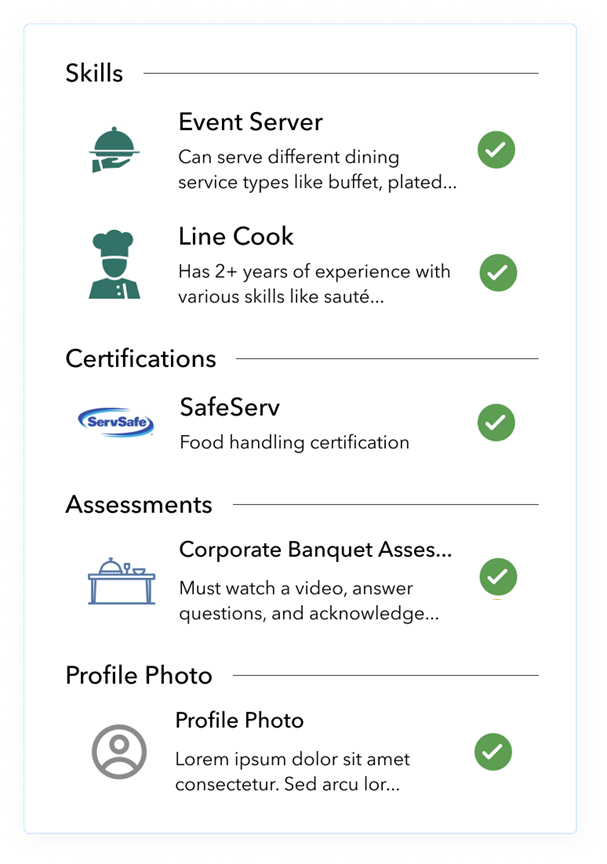 Explore Enhanced Tasker Profiles:
Uncover the perfect fit for your task with a comprehensive applicant card highlighting their skill set, certifications, experience, ratings, and more. Finding the ideal Tasker has never been easier! When you click on an applicant now, you will be able to see their skills and click on the tile to learn more about where they received that skill from.