If you are trying to log into your Stripe dashboard but lost access to your phone number but still have the email associated with your Stripe account, here is what you can do. You will need to get the verification code sent to your email on file with Stripe; at that point, it will allow you to update your phone number.
Follow these instructions:
Go to Settings > Payment Information > Payout History (Stripe Account)
Select the hyperlink 'I no longer have access to this phone number'
Check your email on file with Stripe. Look in your spam or promotions folder for an email from <express@stripe.com>
Go back to the app and enter your verification code in
Enter your New Phone Number and select 'Continue'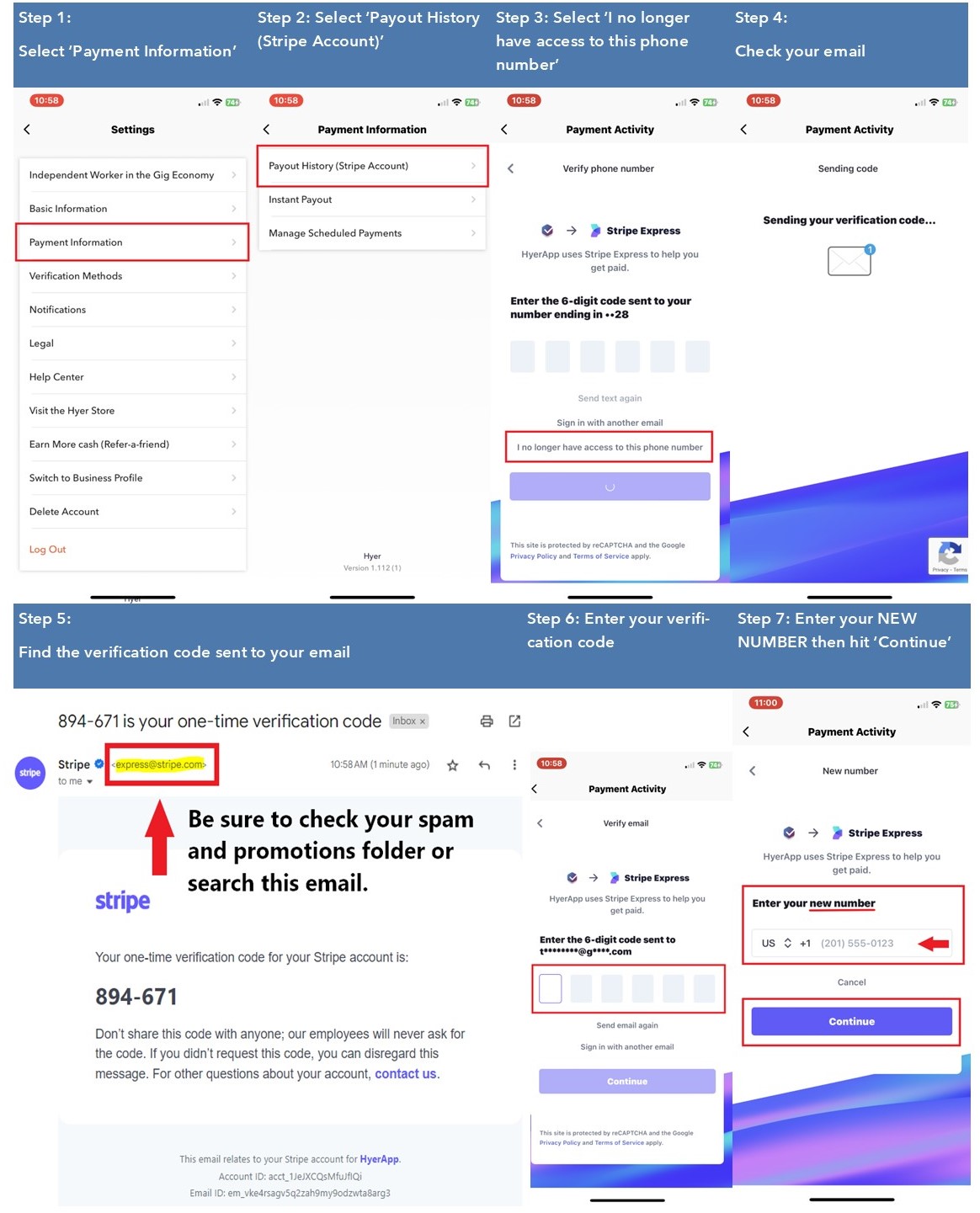 If you are still having issues after this, please follow any prompts that appear and if unsuccessful, reach out to Tasker Support.