Life happens, and there will be times when something comes up, and you may not be able to make it to your scheduled tasks. If you find yourself in this spot, this is what you should do.
Cancel the task by selecting the pencil icon within the task and marking "Cancel this task."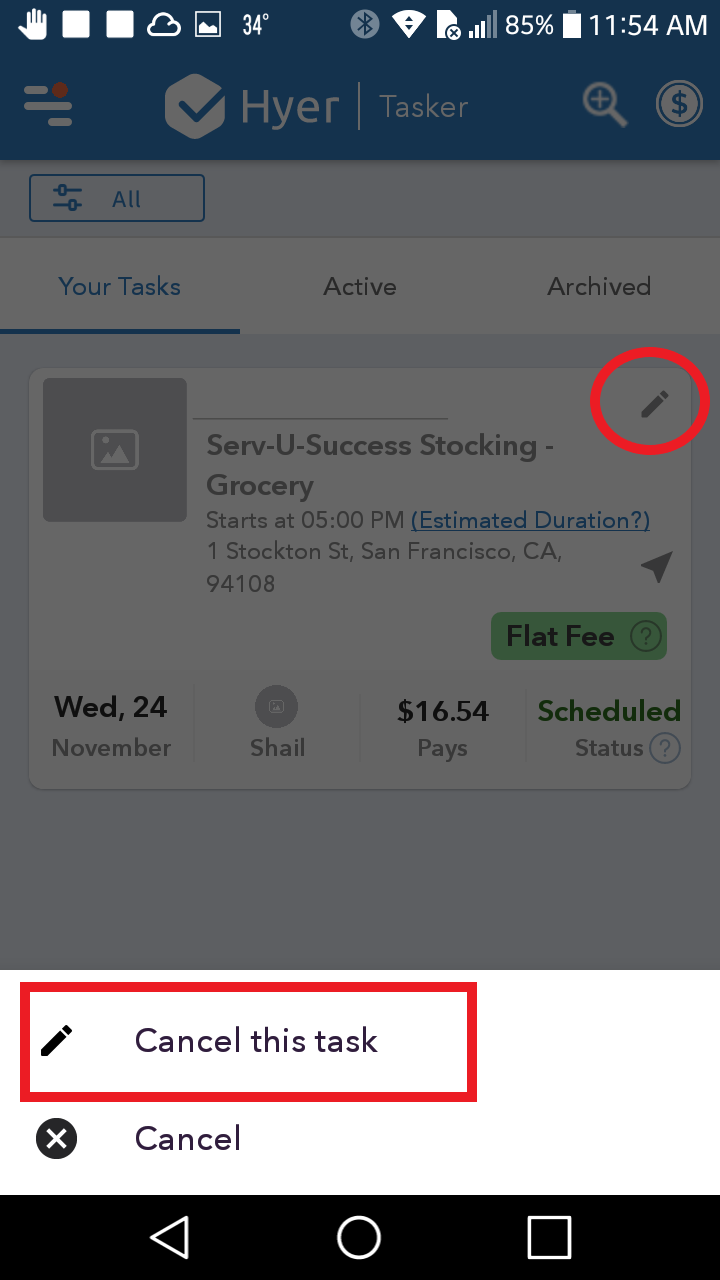 📢 Important: Cancelling a scheduled task within 6 hours of the start time will result in a breach of your account. An exception to this would be if the Customer selects/schedules you for a task with less than 6 hours until the start time.