Hyer Tasker Referral Program
You can earn a bonus for referring your friends and family to Hyer! You can refer someone to Hyer, and when they complete 3 qualifying tasks, you will both earn $25.
How does it work?
Share your referral code by clicking on the bonus icon in the upper right of the app and then clicking Invite Friends.
You can share your code via Facebook, SMS, Twitter, etc.
Your friend or family member can activate the referral code by entering it in the app - either when creating their Hyer account, applying/accepting a task, or when requesting payment for a task. They must enter the code before completing their first task, or it will not be counted.
When your referral has completed 3 qualifying tasks, you will both earn the bonus.
Is there a limit to how many people I can refer?
No - you can refer as many people as you want. You will earn $25 for each referral once they have completed 3 tasks.
How can I track who activates my referral code?
You can track your referrals in the Hyer app by clicking on the bonus icon and then the My Referrals tab.
How do I get paid?
Once you've earned a bonus, it will be added to your Stripe balance.
Tasker Referral Program Terms
Tasker referral codes are valid for new taskers only. A Tasker is considered new if they have never completed a task on the Hyer app.
Tasker referral bonuses will be processed by the end of the day on the 15th and last day of the month.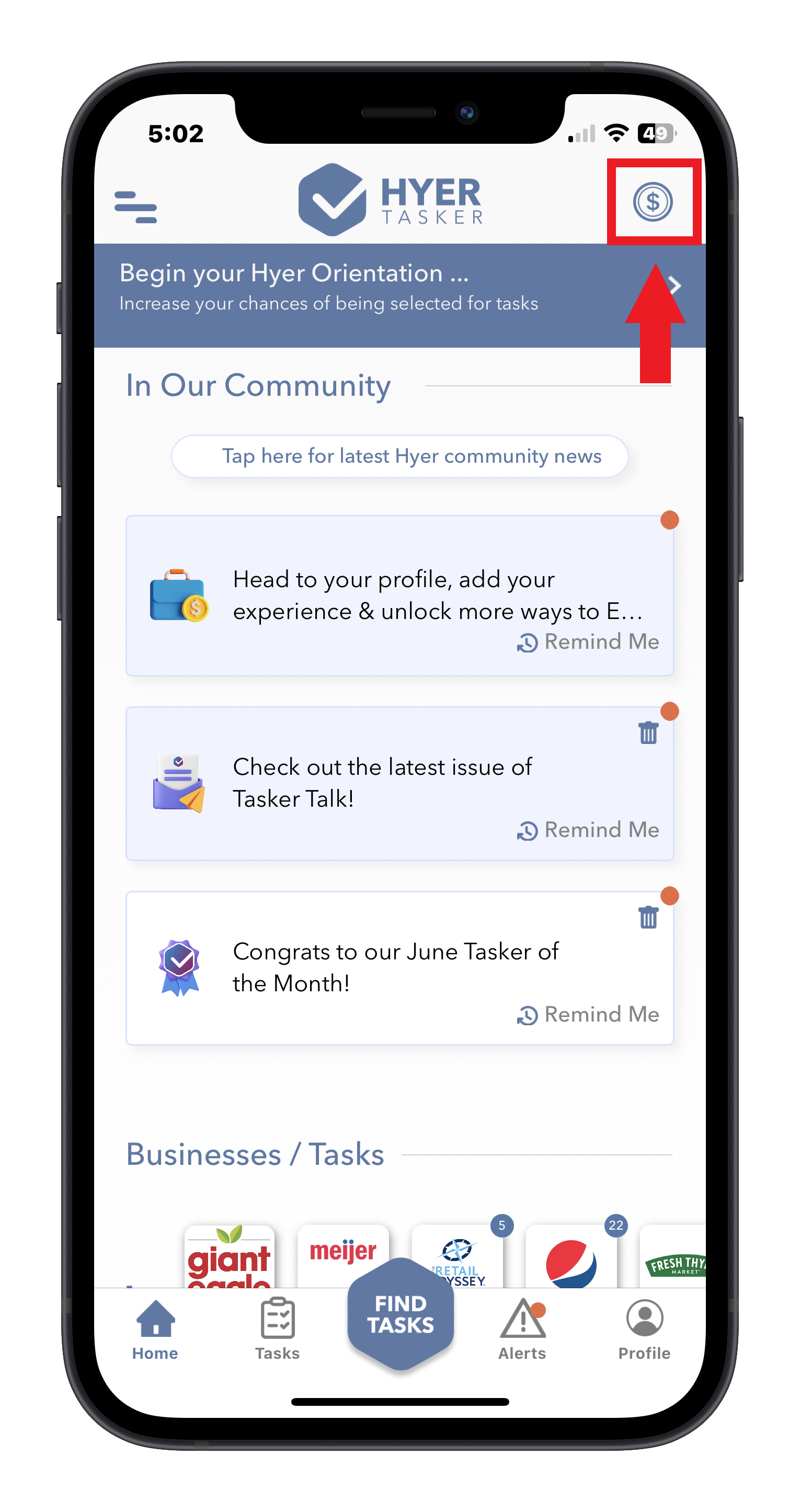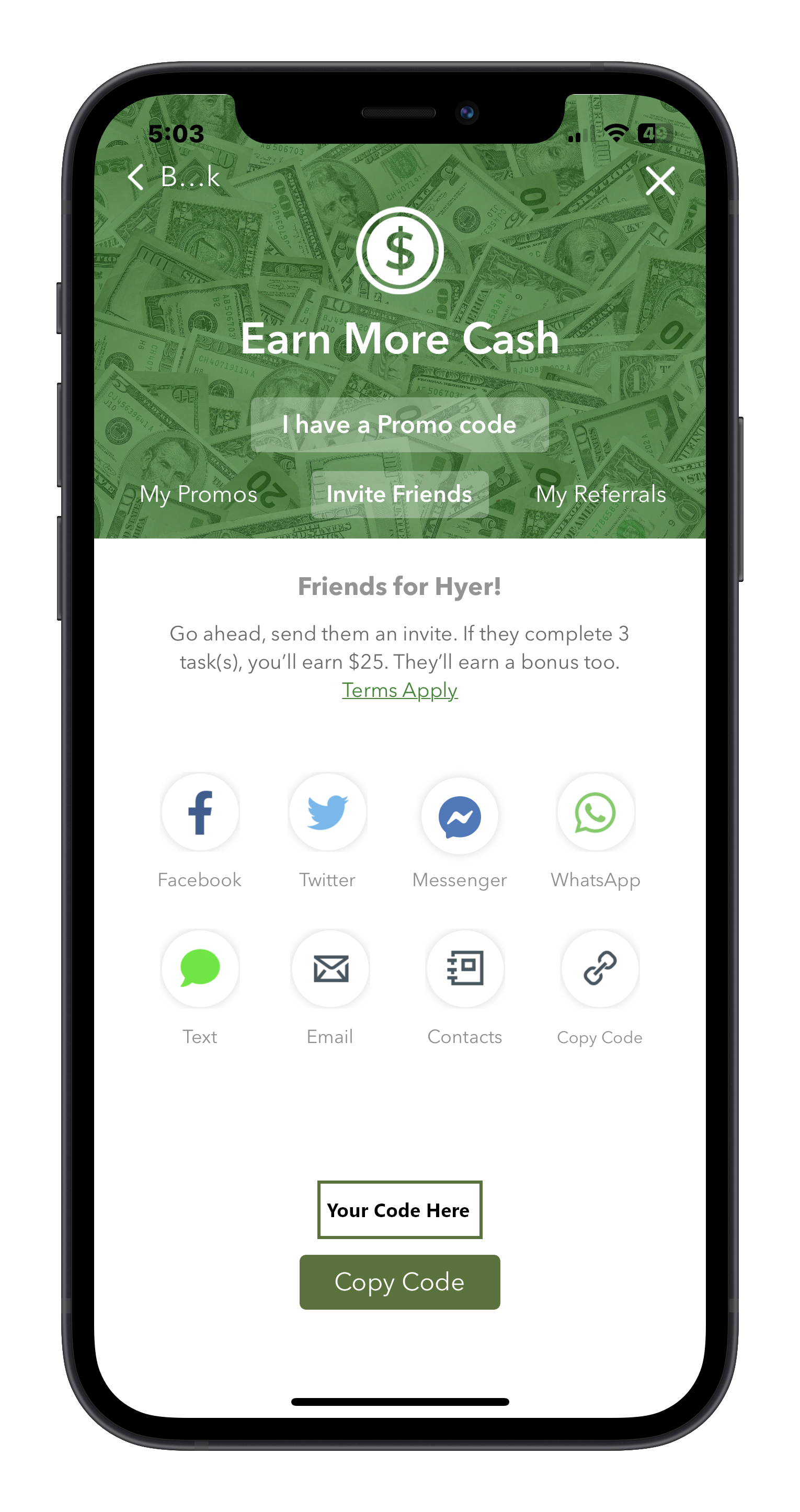 Hyer reserves the right not to pay out on certain bonuses if a user is removed from the Hyer platform for any reason.