Stripe may ask you to upload your photo ID or license. Follow these steps to know where to go.
Within the Hyer app, Click on the Settings / Payment Information / Payment History
Enter your verification code
Select the person icon
Under Platform settings, click Hyer App
Click the pencil/edit icon next to your name
Under "ID verification," select "Verify now," then update your identity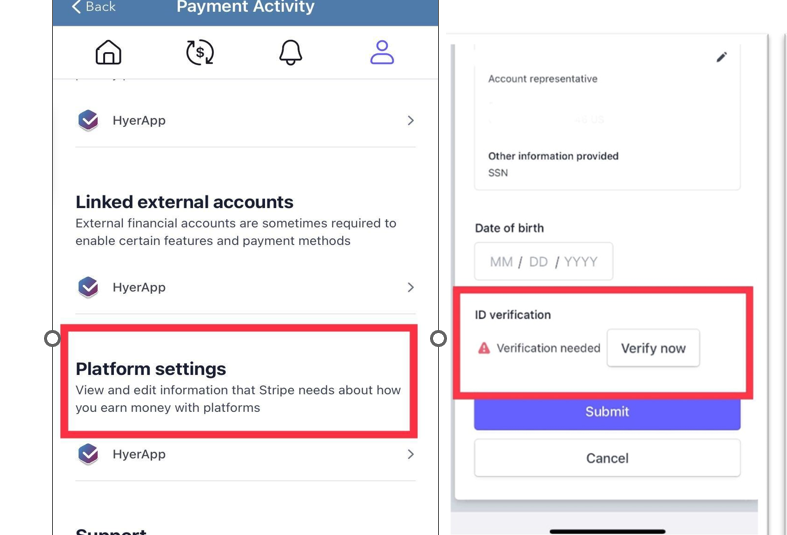 You also may get prompted below if you lost your last payout information.