The radius for jobs that will be listed for you is variable. The default setting is a 50-mile radius, but this can be changed by clicking on the Explore icon at the bottom of the page, clicking on 'Find Tasks,' and then 'Location.' You can then click the white bubble and drag it to your preferred radius.
If you have notifications switched on, you will be informed (via a push notification) of all jobs that are within the radius you selected of your default location. You may also change your home location if you move to make sure you are finding tasks near your new home.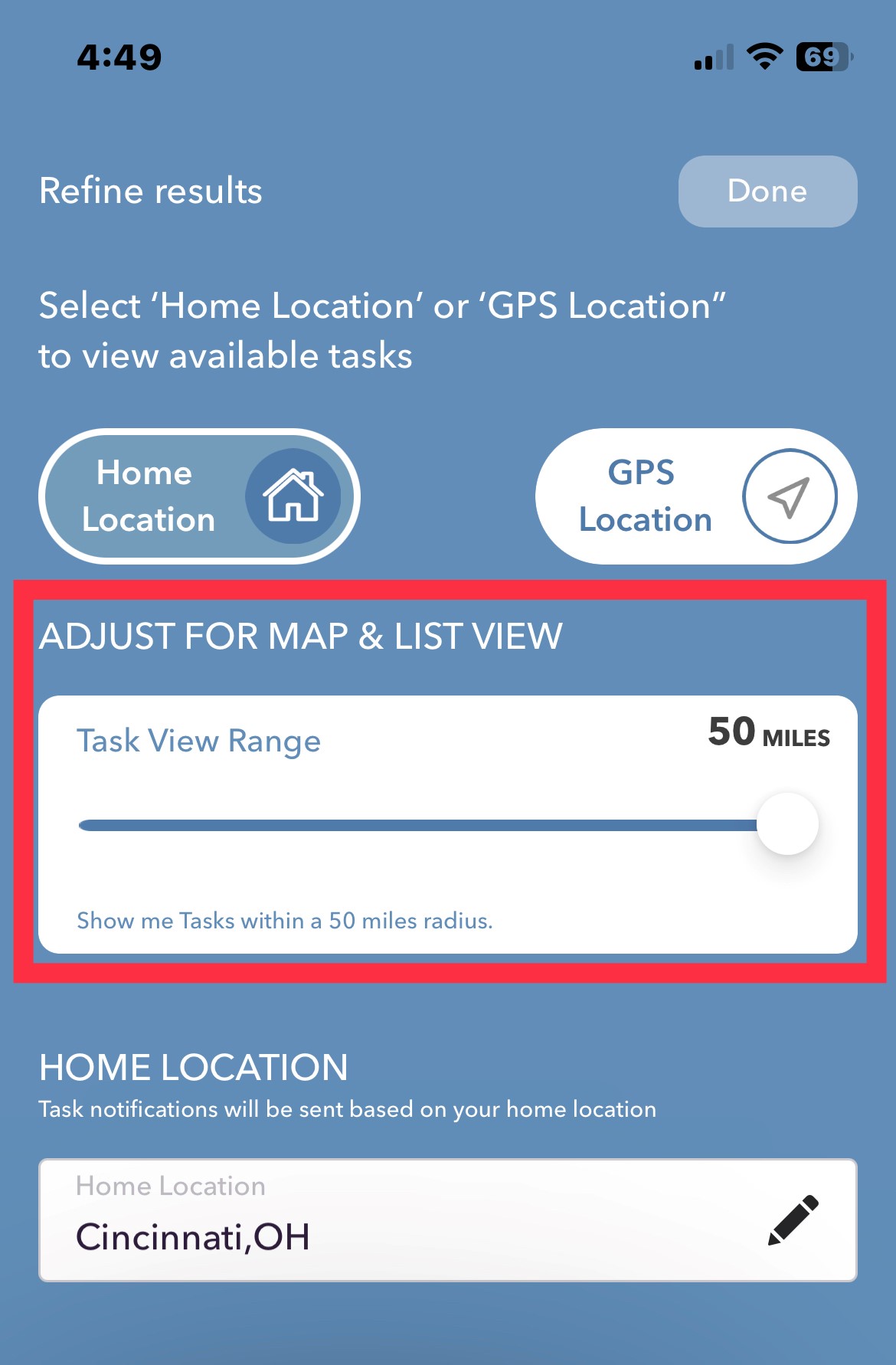 You have the ability to travel anywhere to complete a job; however, Hyer will NOT be reimbursing you for the mileage driven
and/or wear and tear on your vehicle.